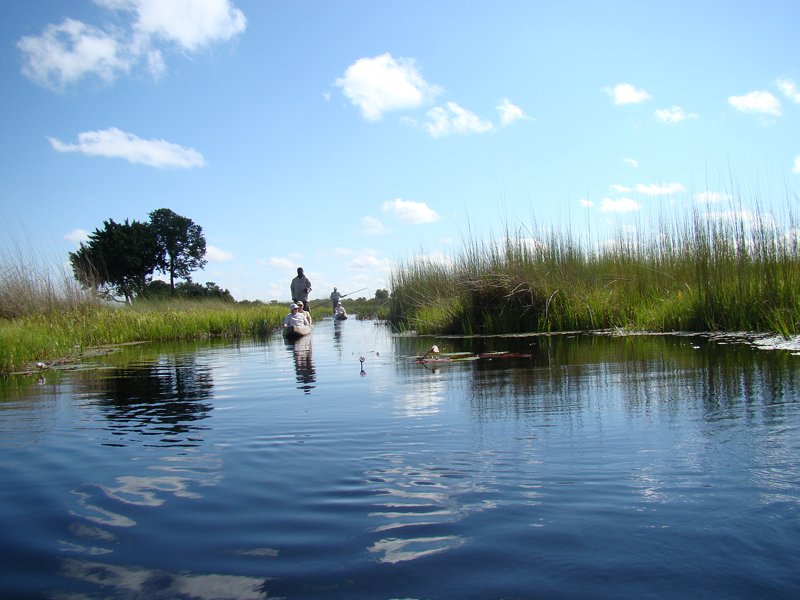 Botswana, the ultimate holiday experience
Reflections
There are not enough superlatives in the English language to describe 'The Okavango Delta Experience'.
If one goes with an open mind and no great expectations the rewards will be extraordinary. There you are in the bush, a day's drive from the nearest village, right alongside nature. Wild animals wander past your tent, you get so close to big game in the jeep that you can almost touch them. You float on the water in your mokoro inches away from the water, the lilies and the frogs.
It is just like stepping into an Animal Planet documentary but you are there; living it, hearing it, smelling it and experiencing it. You are cheating of course, as you have not had to walk for months to get there like the great explorers. Also at the end of the day you can soak in a bubble bath in your 'tent' and have a gin and tonic before a sumptuous dinner.
All this is, with incredibly kind, experienced and congenial people looking after you. You watch the sunset over the bush and say, 'We will be back'.