The Experiences of Paul & Henrietta Delahunt-Rimmer
The Okavango Delta Experience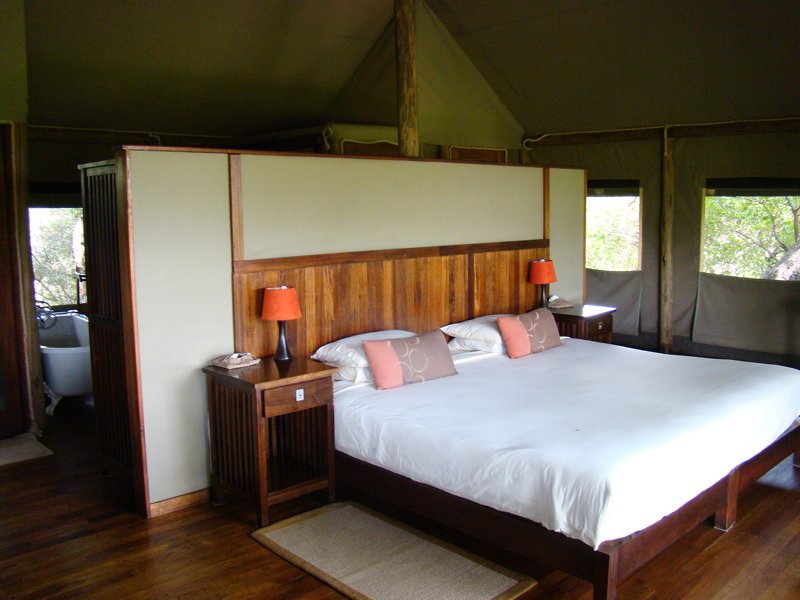 Bedroom in tent, Little Kwara
There is a roar followed by loud grunting sounds and then gunfire. You wake up with a start. You suddenly remember that you are in the Okavango Delta in Botswana, Southern Africa. You are lying in a bed so wide you wonder if your wife is still in there somewhere.
Your 'room' is a luxury tent complete with bath, separate hot shower, flushing toilet and sometimes a plunge pool. Going onto the veranda through the sliding doors you realise what had awoken you.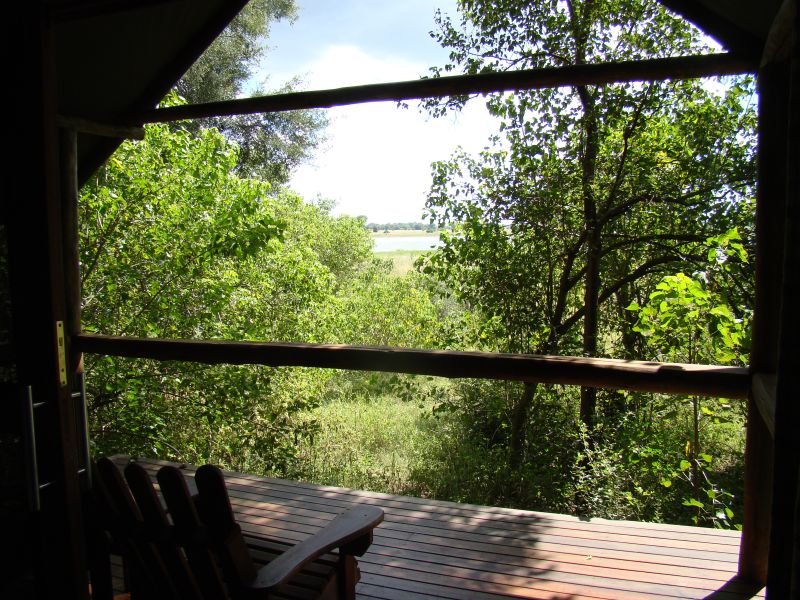 View from tent veranda, Little Kwara
The hippos are returning to the lagoon in front of the camp having been grazing on the surrounding grass all night. They are greeting each other and comparing notes as to how far each of them went out that night. It can be up to 8 km away from their pool. Then you realise why you thought you heard gunfire. No one was shooting at the Hippos. There is a tree lying on its side by the tent that wasn't down the night before. An elephant has pushed it over to get to the high branches for its breakfast. The sound as the tree snaps sounds like random gunfire. This also explains why the tent was rocking in the night. The elephant had been rubbing against the pillars of the tent platform.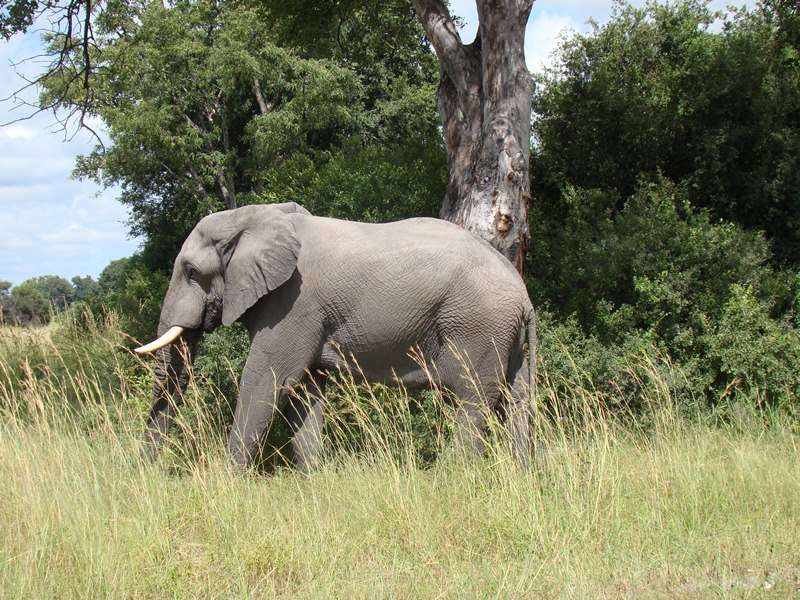 The tree demolisher
These are open camps so animals wander through at all times of night and day. The few tents are so well spaced that you usually cannot see your neighbour. This however means it can be quite a long walk to the lodge area through unfenced bush where leopards and lions wander freely. It is classified as high risk but following the camp's guidelines and by being careful, accidents are extremely rare. Welcome to experiencing the true wild African bush, miles from civilisation but in luxury. Dr David Livingstone would have been shocked. 'Dr Livingstone I presume?' 'Your bath is prepared, lime or lemon bubble bath, how do you like your Martini?'